Board of Directors
Dr. Tamara Rosier – President
Email President
Dr. Tamara Rosier has been a college administrator, a professor, a leadership consultant, a high school teacher, a national public speaker, and an ADHD coach. She received her Ph.D. in Teaching, Learning and Leadership. While in higher education, she taught courses in educational psychology, worked with other professor's to develop their teaching, and researched topics in the areas of metacognition, cognitive dissonance, social intelligence. As founder of the ADHD Center of West Michigan, she leads a team that works with individuals as they enhance interpersonal effectiveness, increase social intelligence, capitalize strengths, and bridge performance gaps.
She applies her experience in higher education and coaching to her position the ACO board.  As president, she has three main goals: 1. To support business and professional growth of ACO; 2. To create greater awareness of ADHD coaching professional in the public arena; 3. To continue to support high professionalism of ADHD Coaches.
"I want ADHD coaches to love this organization — to feel like they belong to this community, to get meaningful business and professional support, to share their wisdom with one another, and to enjoy the camaraderie." – Tamara Rosier, PhD
Find out more about Tamara Rosier at: www.acornleadership.com
---
 David Rickabaugh - President-Elect, Website & Technology Chair
David Rickabaugh, MScCoachPsych, is an executive coach and founder of Leading with ADHD (www.leadingwithadhd.com), a coaching practice dedicated to helping adult leaders and professionals with ADHD identify and leverage their unique superpowers – and manage their challenges – so that they can achieve the personal satisfaction and professional success they desire. David is experienced leader with 30 years of business experience, and he was diagnosed with ADHD himself in his 50s. He leverages his education in coaching psychology to work with clients using a positive, strengths-based and evidence-based approach. David holds an MSc in Coaching Psychology from the University of Sydney.
"As Website and Technology chair, my goal is to continue to develop and maintain a website and other technology to support the ACO Vision, Mission, and Values and to meet the needs of our membership and those members of the public searching for an ADHD coach."  - David Rickabaugh
Learn more about David Rickabaugh at www.leadingwithadhd.com.
---
Katherine Jahnke – Secretary

Katherine's coach training started with Coaches Training Institute (CTI) in 2008 and then she sharpened her education as an ADHD coach with advanced ADHD coach training at ADD Coaching Academy in 2014. She has also trained with Jodi Sleeper-Triplett on "Coaching Teens and College Students" in 2011 and Group Coaching training with Laurie Dupar in 2015. She has completed 400+ hours in CCEUs in ADHD coaching.
Katherine has been a member of the International ADHD Coaches Organization (ACO) since 2006 and served on the ACO Board from 2008 to 2016.  She was also the Co-Chairman of the International ACO conference in Phoenix Arizona 2014.
Katherine's other interests include starting and running the first CHADD support groups for both parents of children with ADHD and Adults with ADHD. She also served as a Parent Partner Advocate and a Certified Parent to Parent trainer in 2005.
Katherine has previous working experience in fundraising businesses such as the 12th Man Foundation and the St. Joseph foundation as well as time working in the Petroleum industry. She attended Southwest Texas State University and received an associate degree from North Harris County College. She is still an avid learner and takes courses at the local community college.
"I'm so very excited and privileged once again to be serving on the ACO Board. The Marketing group has been such a dynamic part of the mission of the ACO and my goal as Marketing Chair is to continue their great work in promoting our fabulous organization." --Katherine Jahnke
Learn more about Katherine Jahnke at: https://www.centerforlivingwellwithadhd.org/
---
Christine Kotik – Treasurer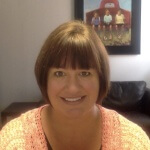 Email Treasurer
Through her work with children, parents, college students, and adults, Christine Kotik is a passionate advocate for individuals with ADHD. As the mother of four complex children, an adult woman living with ADHD, a former educator at a school for children who learn differently, and now an ADHD coach, she is continually immersed in an ADHD world which allows her to deeply identify with her clients' experience!
She has dedicated herself to broadening the reach of ADHD education and advocacy through participation as the coordinator of Columbus, Ohio's CHADD chapter and a licensed facilitator for CHADD's Parent to Parent program.  Christine is completing her ICF accreditation, receiving her coach training certifications from Coach Training Alliance and JST Coaching & Training.   In her "first" previous life, Christine graduated from Case Western Reserve University with a B.S. in accounting.  She brings to the position of Treasurer, expertise in accounting and business practices gained in public accounting and as a corporate controller.
"My goal as treasurer is to ensure that that sound financial policies are being followed and that all ACO financial records are up to date and in compliance with all necessary statutes."  – Christine Kotik 
---
Adela Baker – Communications Chair
   Email Communications Chair
Adela Baker, PCAC, founded Mind Coach NOLA in 2016. Based in New Orleans, but working with clients around the world, she is a full-time ADHD coach, full-time mom, and full-time adventurer. She coaches location independent professionals and entrepreneurs, expats, and global minds. Adela provides coaching both in dynamic group settings and in one on one sessions. Her mission is to empower people affected by ADHD to become more independent, confident, and resilient. Her vision is a world where everyone can focus on their dreams.
Adela is a popular speaker and workshop facilitator in Louisiana organizations and schools, and recognized nationwide for her contributions to the coaching community. She graduated from Tufts University with dual degrees in French and Spanish, lived abroad for ten years, and is fluent in five languages. She brings decades of experience in international corporate training and higher education to the realm of ADHD coaching. Due to her years of working with turbo thinkers around the world, she understands what they need to succeed professionally, while maintaining balance and defining their own happiness. In addition to ACO, she is an active volunteer for PAAC, CHADD and ADDA. 
Learn more about Adela Baker at mindcoachnola.com
---
 Roxanne Fouche – Research Chair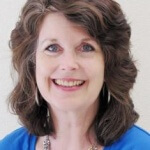 Email Research Chair
Roxanne specializes in strengths-based coaching of bright students and adults with ADHD, weaknesses in executive functioning, and/or learning differences. She also provides consulting for students, families, and schools/universities. She has graduate training in special education and holds both a professional Certificate in Educational Therapy and a Certificate in Positive Psychology.
She is a coauthor of the ADHD Awareness Book Project series, and a frequent speaker at local and national events. She serves as the San Diego County Coordinator of CHADD (Children and Adults with Attention-Deficit/Hyperactivity Disorder) and is the immediate past president of the San Diego affiliate of the Learning Disabilities Association (LDA).
As a founding member of the San Diego-based coaching and consulting company, Focus For Effectiveness, LLC, Roxanne provides ADHD coaching in person, over the phone or via Skype. Roxanne has both personal and professional understanding of ADHD's advantages and challenges, and is passionate about helping students and adults discover their potential and flourish with ADHD.
Find out more about Roxanne Fouche at: www.focusforeffectiveness.com
---
 Evan Kirstein – Membership Chair
Email Membership Chair
Born in Cincinnati and Educated at The Ohio State University, I have immersed myself into a passionate career of leadership and education. After receiving degrees in psychology, education and earning a teaching credential, I decided that if I was going to teach others, I was also going to learn! So I spent 11 years in San Diego pursuing personal interest such as photography and surfing while developing skills as a special educator and an entrepreneur.
After graduating from the Mentorcoach program, I earned my Professional Coaching Certificate as well as my CACP, Certified ADHD Coach Practitioner by the PAAC.. My strong passion for ADHD and coaching come through when public speaking, and through my connection with my clients. Currently, I live in New York City where I keep stimulated by friends, my wife and my desire to grow.
"I am both excited and honored to be the ACO Membership Chair. It is of great importance for the members of this community to have representation and to understand their perspective and professional goals. I intend to grow our resources, strengthen our community and provide opportunities for development." – Evan Kirstein
---
 Jill Linkoff – Volunteer Chair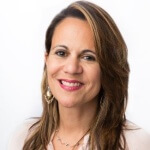 Email Volunteer Chair
Jill Linkoff is a respected Professional Certified Coach, and Parent Coach/Teacher Trainer, specializing in working with professionals, entrepreneurs, college students, and parents with ADHD and executive dysfunction. Extensive and ongoing educational training cultivates Jill's expertise as an ADHD/Executive Function Coach. She integrates current research to explain the complexities of ADHD and executive function challenges in simple language clients will understand.
Jill combines the International Coach Federation core competencies with 23-years of account management experience with Kimberly-Clark Corporation, creating a professional, supportive, non-judgmental coaching environment. Whether coaching one-on-one with a client or teaching a parenting class, each session is strategically designed to excel clients towards successful and sustainable results.
 Learn more about Jill Linkoff at:  http://www.jilllinkoffcoaching.com/
---
Kristine Shiverick – Programs Chair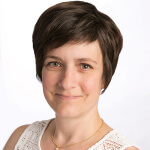 Email Programs Chair
Kristine Shiverick, M.Ed., ACG, CACP, received her undergraduate degree in Special Education from Simmons College and her M.Ed., from George Mason University.  Kristine believes that every person has the ability to succeed and achieve the life they want to live.  She is passionate about helping her clients understand their uniquely wired brains and focus on the areas of their lives where they would like to make changes. Kristine helps her clients to see possibilities more clearly, as they learn to create their own recipe for success. Kristine coaches students, parents and adults using a strengths based approach.
Kristine received her Basic, Advanced, and Family ADHD Coach Training through the ADD Coach Academy.  She has received her Certified ADHD Coach Practitioner (CACP) certification through the Professional Association of ADHD Coaches.
 "My goal as Programs Chair is to provide on-going learning opportunities and continue to develop a learning community for ACO members to grow both personally and professionally. It is my hope that the programs that ACO offers will help support all of our members, regardless of coaching experience. It is my belief that together we are stronger." – Kristine Shiverick
 Learn more about Kristine Shiverick at www.ableadhdcoaching.com
---
Brittany Smith – Marketing Chair
  Email Marketing Chair
---
Sudhita Kasturi – Diversity, Equity and Inclusion Chair
Email DEI Chair
Sudhita Kasturi has been an entrepreneur, program manager, and educator, and is now a Certified ADHD coach. As the founder and owner of Leverage Your ADHD, Sudhita uses a strength-based approach to partner with her clients to navigate the challenges of ADHD and leverage its positive attributes to design a happy and fulfilling life. 
 Sudhita received her title as a Certified ADHD Life Coach from the International ADHD Coach Training Center and has since dedicated herself to ADHD awareness. Her passion for ADHD coaching has also led to various speaking engagements and volunteer positions within the community, including involvement with the ACO. She also serves as one of the facilitators for the Attention Deficit Disorder Association's (ADDA) South Asians + ADHD Virtual Peer Support Group. As Diversity, Equity, and Inclusion Chair, she hopes to raise greater awareness of ADHD coaching as a representative of the South Asian community. 
---
Debbie Tracht – At-Large Board Member
  Email At-Large Board Member
Debbie is an ADHD coach whose practice focuses on adults and college students.  She enjoys helping people with executive function challenges find ways to manage their professional and personal lives/work. She is gratified by her work with college students with ADHD, watching them grow and, in many cases, experience independence for the first time. Debbie believes that there are infinite paths to success and encourages her clients to explore their unique strengths, interests, and possibilities for growth.
Debbie is passionate about educating professionals for whom an understanding of  ADHD is critical, such as educators, administrators and health professionals. To that end, she taught a course for several years in ADHD, Executive Function and Literacy at Castleton State University and provides workshops to health professionals and educators. In addition to her individual coaching practice, Debbie co-leads a weekly online support group for women with ADHD through the Baltimore CHADD chapter. 
Debbie has a BA in psychology, a MA in Reading, and a Graduate Certificate in Mind, Brain & and Teaching. She received ADHD Coach training at JST Coaching and Fast Track Coaching.
Find out more about Debbie Tracht at www.middleburycenter.com.